NC Yam Festival President presents 🍠Sweet Potato Cobbler🍠 -A Taste of Haven — Best of the Best from NC Cookbook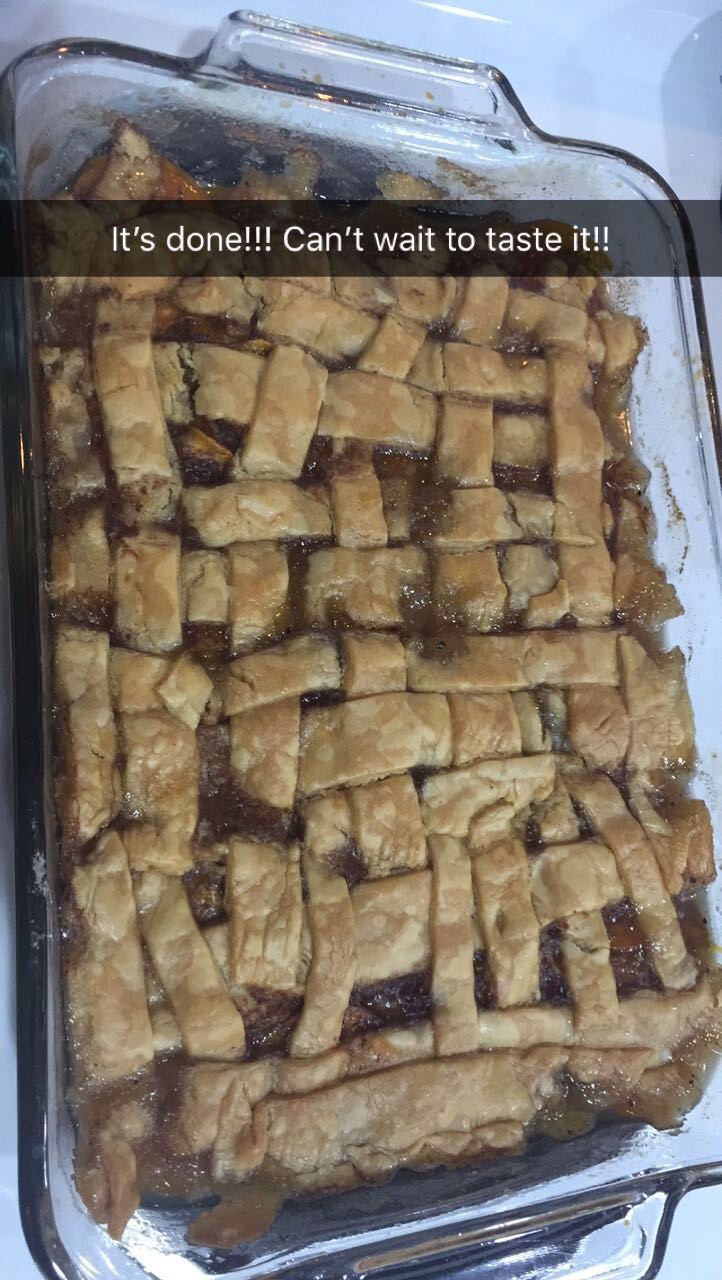 Ingredients:
4- medium Sweet Potato's (that was a lot, I used half of those)
2.5- cups sugar
1 tsp- cinnamon
1/2 tsp- allspice
1/2 tsp- nutmeg
1 stick butter
2 pie crusts (buy the frozen ones, and slice into strips)
1.5 cups water
Slice raw taters and line bottom of 9×13" pan. Combine sugar with spices. Sprinkle sugar mixture over taters(about 1/3 of mixture) and then place small dabs of butter over that. Repeat layers 2 more times. Cut pie crusts into strips, and lattice them. Pour water over mixture and bake at 350* for an hour, or until crust is golden brown.
Rating🍠🍠🍠🍠Out of🍠🍠🍠🍠🍠
This is delicious!!! If you had to slice the sweet potato with a knife, that would take awhile. I think some vanilla ice cream would be great with this!
*******************
The NC Yam Festival President
presents Shredded Sweet Potato Waffles
(This is the recipe as made on https://www.purewow.com/recipes/Waffle-Iron-Sweet-Potato-Hash-Browns)
Ingredients
2 medium sweet potatoes
1 medium russet Potato
3 tablespoons butter
Salt and pepper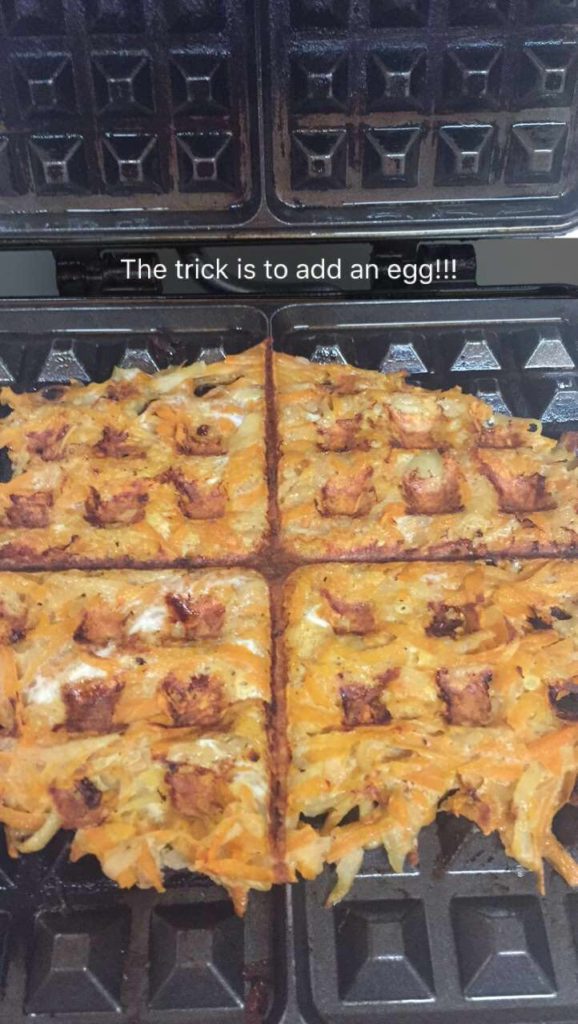 Directions
Plug in and preheat your waffle iron. Spray the interior with nonstick spray.
Use the medium-holed side of a box grater to grate the potatoes. In a large bowl, toss the potatoes to combine. Add the butter and toss to combine. Season with salt and pepper.
Divide the mixture into 6 even portions. Mound a portion onto the heated waffle iron andthen spread it toward the edge to form an even layer. Close the waffle iron and cook on high heat for 4 to 5 minutes, until golden and crisp.
Repeat with the remaining potato mixture. Serve immediately (preferably with a side of eggs).
I give this recipe as is a 🍠🍠 out of 🍠🍠🍠🍠🍠
SUGGESTIONS:
Add 4 eggs to your mixture to get it to stick together better.
Add cinnamon to your mixture and eat it with syrup.